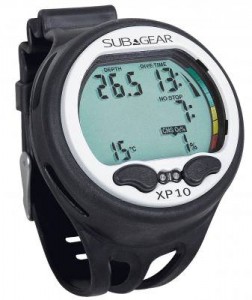 (Update: As of July 2013, I no longer use or recommend the SubGear XP10 dive computer. I've had reliability issues as well as frustrations with claims made by a company representative made about coming support for Mac, which is yet to materialize.)
I'd like to share something that I hope the fine folks at SubGear will see. Even though I just launched this scuba blog, it already sees thousands of visitors every month. (In real life, I am a web engineer and marketer.) That being the case, one of the things that I measure is which web browsers are used most commonly.
Heres the message for SubGear. On an average month, roughly 27% of visitors to this site are using either Safari, or a Macintosh version of Firefox, Mozilla or Chrome. الكزينو From that, we can tell that 25%-30% of my visitors are using a Mac. سباق الأحصنة bet365 fogadóiroda Yet, the software that comes with most dive computers only works with a PC. العاب كسب المال
The SubGear XP10 is usable with a Mac. بيتواي بيتواي I use it with one all the time. I cannot and do not, however, use the software that came with the computer. كازينو اون لاين tippmix élő foci Also, it was a bit of a technical challenge to get everything up and running, so I don't think most users would do so. f1 sportfogadás
The point is, the data show that lots of divers use Macintosh computers, and dive computer manufactures would do well to ensure platform independence with their diving products.