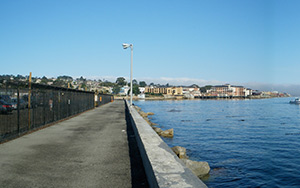 http://www.mynews4.com/story.php?id=40700&n=122
Two kids lost their lives diving in Monterey over the weekend. Details are limited but indications are that they ran out of air. I can't speculate about what took place underwater. They were 16 and 17 years old.
My assumption is that inexperience played a role. Time flies underwater and new divers tend not to realize how quickly they consume air, especially if nervous, cold or swimming hard.
It doesn't really matter. It is a horrible tragedy. I know first hand what this does to families and pray that they find strength.
I can't stop thinking about it. I've made over a thousand dives in that area. I taught a pool session on Friday right next door to their school. I'm sure I know who their instructors were… I just wish I could help.