Dry suit inflation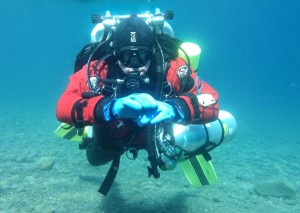 Whether using air or argon, for most dives, I prefer not to use my back gas to inflate my dry suit. Using helium mixes, it's not optional, but even on air, it often makes sense to use a separate dry suit inflation system.
For example, earlier today, I did a simple dive to 133 feet in Hurricane Bay, Lake Tahoe. ازاي تكسب فلوس من النت The water temperature was relatively warm for this time of year at 43 degrees. العاب طاولة 31 But, 43 degrees is still cold water, and while breathing, if I simultaneously inflate my wing and dry suit, there is a much greater chance of free flow than if I'm only inflating one or the other. ivermectin and dogs For the same reason, we often run our wing off the left post around here. DIR guys get their panties in a wad over that one, but inviting a free flowing regulator is definitely not "doing it right" in my book.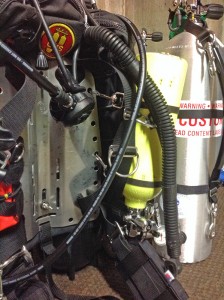 Anyway, here's how I mount my dry suit inflation bottle. I like this better than the webbing/bungee thing I see posted all over the Internet. I also like that I can reach all the components with my left hand if I need to, as opposed to mounting it to one of my back cylinders. does bovime ivermectin work on humans  Basically, all I'm doing is using a couple hose clamps and tacos to mount bolt snaps to the cylinder and clipping them to my back plate. I like this arrangement because it pushes the tank a little farther out from the plate, making things not quite so cramped around my waste d-ring, and also not too bulky behind my left shoulder. مصداقية موقع درهم اون لاين
Mounting the system this way allows me to use either an AL13 or steel 15 and still keep then within reach, without feeling like I have a tennis ball can shoved behind my back. soolantra (ivermectin cream)
As a side note, I use a Poseidon high performance first stage for dry suit inflation. I find that down deep, it makes a huge difference in flow, especially a high density gas like argon.