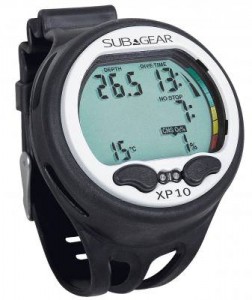 In an earlier post, I indicated that I've used the SubGear XP10 Dive Computer with my MacBook Pro, which was true at the time; however, since my decompression software runs on PC, I have always used a NetBook for everything related to diving. That way, I only take one, much smaller and way less expensive computer to dive sites.
Well, after a period of time, I replaced my MacBook Pro with a newer MacBook Pro. It wasn't until I got a note from a visitor to this site that I even tried to connect the XP10 to the new Mac. Well, after screwing with it for hours and hours, I can't get it to work either. ivermectin manufacturing companies in india
So, I wrote to SubGear. Here's the deal. I like the XP10 a lot. In the water, it is intuitive to use, easy to see, handles nitrox, and on and on. BUT, I have yet to hear word one from SubGear. موقع مراهنات المباريات sportfogadas tippek This is crap in my opinion. When a customer, especially a dive instructor with a measure of influence regarding purchases made by many divers (even more, one with a blog that many thousands of divers from all over the world visit every month), takes the time to answer a question, you answer it.
That, to me, shows that the folks at SubGear either don't have a process for dealing with customer service, or they don't care. ivermectin oral dosage goats Either way, I am not impressed.
Along those lines, when I made a series of posts about dive boat operators encouraging buoyancy checks to ensure proper weighting, I reached out to several of them for their opinions. A list of boats may be accessed at https://www.intrepidpowerboats.com/boats/. Most got right back to me. One of those was Bimini Undersea. On the other hand, Jack's Diving Locker in Kona, an operation that I've been out with many times, couldn't be bothered.
Subsequently, I contacted Jack's Diving Locker with questions relating to the Kona trip coming up in December. Again, no response. Come on! Is Jack's so busy that they don't need our business? tml sportfogadás If so, fine. There are other dive operations on Kona that will love to take our group diving.
The point is, diving equipment manufactures like SubGear, and retailers/dive operators like Jack's Diving Locker rely on customers. كيفية ربح المال من الالعاب In both cases, they have a mechanism for inviting such inquiries, and in both, my inquiries were ignored. العاب ربح الجوائز حقيقية ivermectin covid drug tippmix eredmények mai foci So, obviously, neither cares much about it's customers. At least, that's how it appears to me. I invite both to comment.