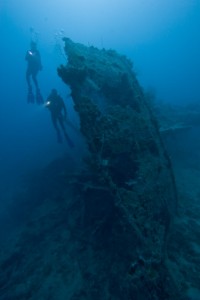 For years I was considered somewhat of a rogue in the recreational diving community. Having made decompression dives beyond 200 feet many times, I believed I pretty well had scuba diving down. Looking back, I am amazed at how much time we spent in those days working out complex decompression schedules using U.S. Navy dive tables in the entry-level scuba course.
That was 30 years ago and the standard training protocol for YMCA SCUBA Certification, which was still pretty common at the time. لعبة كزنو Today, I am a PADI Instructor and feel very differently about the kind of diving I did back then as well as what's necessary to become a competent and confident diver. nomini kaszinó online ما هي لعبه
First, I wouldn't dream of making a ceiling dive (physical or decompression) without a full technical dive rig. Having trained for and studied deep technical diving, I have a much different view of what can go wrong and how poorly equipped a diver is to deal with it without full redundancy, knowledge and experience. Yet, back in the early days, divers were taught to do so as a matter of routine.
We saw this play out a few weeks ago. Two experienced divers lost their lives by being poorly equipped to safely penetrate the depths to which they were diving (one account suggests 200 feet). The thing is they had been to this depth at the same site a number of times with no problems. They got lucky, just like I did so many years prior.
Luck is the key ingredient, because on a standard SCUBA unit, there is no margin for error. Should anything go wrong at all, you lack the single most critical element for solving problems underwater: time. You have one cylinder, one BCD, one first stage, one tank valve, one of everything except possibly, a backup second stage regulator.
And that's the trouble. Something as simple and common as a second stage free-flow can turn an annoyance into a tragedy in mere minutes on a standard scuba setup. ingyen nyerőgépes játékok book of ra With a technical rig, you have the ability to isolate and shut down either regulator without affecting the air supply to the other. نتائج مباريات كوبا امريكا 2023 It's the same for every critical piece of equipment.
The point is, pushing limits is dangerous for reasons the diver likely has no control over. It's not an experience level issue. 20bet kaszinó online The simple truth is equipment failures do happen. Narcosis is real and does affect a diver's mental state. Depth shortens the length of time a diver has to deal with emergencies.
So, if you're headed down deep, please get the proper training and equipment to do so as safely as possible.