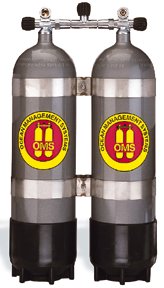 There's a lot of controversy over technical diving equipment, and tank size ranks right up there as a source of great debate. Personally, I think a lot of the people who are the most vocal about their opinions don't actually do a lot of diving. I laughed out loud recently after reading on another website that twin 85 cubic foot SCUBA cylinders are too small for any serious technical diving. كيفية لعب لعبة بينجو ivermectin是什么药 According to whom?
I also read that Faber doubles are too light for diving in cold water and that they're better suited for divers in wetsuits. According to this diver, Worthington cylinders, presumably like his, are the superior choice. كيف تلعب بينجو where to get ivermectin for dogs
Well, that's just wrong.
Are there situations when larger capacity scuba tanks are a better choice? لعبة الحظ الحقيقية Of course there are. But, to say that 85's are universally good, or bad, and that one brand isn't suited for a given water temperature doesn't really help anybody. is it safe to give ivermectin to pregnant cows