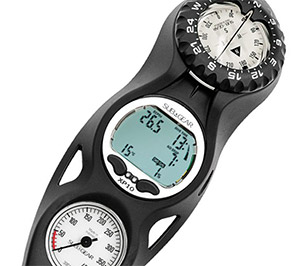 Update (7/19/13): Before buying the Subgear XP10 dive computer, please read my comments at the end of this post…
I recently replaced my old, tried and true Oceanic Datamax Sport dive computer with the SubGear XP10. The primary reason is that I needed a Nitrox-compatible computer and wanted something that integrates with my laptop.
Here are my impressions. First, it's a great computer. It's pretty feature-packed so there are quite a few things to learn. ivermectin 3 mg tablet price I am a gadget nut so I enjoyed reading the manual and running the company's online simulations, etc. كيف تلعب بينجو مصداقية موقع درهم اون لاين
Something I found very instructive was stepping through the sample dives built into the supplied logging software, since it gives a minute-by-minute view of the computer display during the dive. ivermectin antiperasite dog
With the gaining popularity of tech diving, I appreciate that the computer doesn't just shut down when running decompression profiles. I also really like the ascent rate indicator. It reads as a percentage of the ideal maximum rate, with an alarm to warn if a threshold is exceeded.
Just about everything can be set along with an alarm. كيفية لعب لعبة بينجو ivermectin dosage for humans in hindi I particularly like this when diving with enriched air as an added mechanism to prevent exceeding the MOD for a given blend. ازاي تكسب فلوس من النت
The controls are easy to manipulate, but with only two buttons, there are quite a few pages of menus, which take a little while to learn. Again it is a robust machine, so that's to be expected.
All in all, it is a great computer and a great value. لعبة الحظ الحقيقية I would certainly recommend it to anyone looking for a compact and affordable, but capable dive computer. العاب طاولة 31