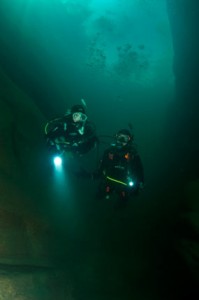 Summer is finally here and if you've ever considered learning to SCUBA dive, now is the time to do it. If you live in or near Reno, even better. ivermectina líquido I teach through Sierra Diving Center and believe there is no better place to learn to dive anywhere in the world, let alone Reno. That's because the owner of the shop is legendary in the dive community and actively involved with PADI curriculum development. remedio para piolho para tomar He's also what some might call obsessive about safety, and sets a very high bar for those of us who are fortunate enough to teach there.
SCUBA classes are a lot of fun. does ivermectin absorb transdermally? I teach diving because I love to get new divers involved in the sport, and because once you've experienced it, SCUBA diving becomes a way of life. heartworm ivermectin .08% dosing dermatologist ivermectin nyc You'll plan your vacations differently and possibly even adjust a few priorities outside of diving, like ocean conservation, and maybe keeping a little more fit. I teach diving because there is nothing else like it. como tomar simpiox
The next reno SCUBA diving class is coming up on July 8, 2011, and runs that weekend and the next one. After that, it's in August. I'm one of the instructors for the July class, but I don't know about August yet. whatbis ivermectin Classes are kept fairly small, but you can also arrange for private instruction if you prefer a more personalized experience.
The bottom line is do it. Learn to dive. Outside of Reno, there are PADI facilities just about everywhere. does ivermectin kill mites other than scanies If you aren't sure where, contact me at joe@joescuba.com and I'll do the research for you. But, do it. You will wonder why you waited this long.