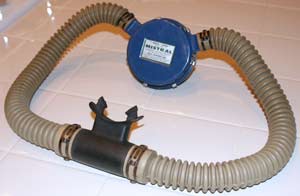 This is one of my double hose regulators. It is one of only three that I know of but I'm sure there are more like it. ربح المال مجانا ivermectin是什么药 What makes it so unusual is that it labeled (view the gallery here to see the label) as an Aqualung Mistral, but more closely resembles the J. C. Higgins regulators once sold through Sears. On one of these I saw, the Mistral decal was peeling and revealed the J. what is in ivermectin C. Higgins label underneath. I'm not going to peel the label on mine to check for that.
I read some speculation that these were once sold to the Canadian military, but I can't validate that.
My hope is that someone will see this post who knows something about it. I'd love to know if there was a special purpose for it's manufacture. I have a suspicion that when the J. سباق الخيل مباشر where to get ivermectin for dogs C. Higgins deal ran it's course, these were the regulators that were left over. شرح لعبة بلاك جاك how to use ivermectin on goats Aqualung simply re-branded them for sale.
In any case, I feel fortunate to own such an unusual piece. is it safe to give ivermectin to pregnant cows It is still working, but I haven't taken it into the water for quite a while. promectine ivermectin