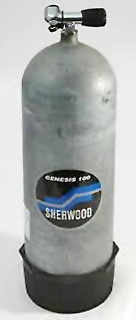 I received some good news yesterday at the dive shop where I teach. Those of us that own and dive with SCUBA tanks manufactured under the E9791 DOT exemption no longer must worry about the exemption expiring, which would effectively make them useless.
In an earlier post, I mentioned that scuba tanks stamped "E9791" were nearing their end of life if no manufacturer would apply for renewal of the exemption that allowed them to be made in the first place. how to use ivermectin on goats (Basically, that means pay a fee to the government. promectine ivermectin )
Since I personally own three HP Genesis cylinders that I love, and since they're very expensive to replace, this was not welcome news. Now apparently, the exemption will be renewed and we'll all be able to continue happily diving with our E9791 tanks. what is in ivermectin
[UPDATE: April 12, 2017] https://www.divenewswire.com/urgent-industry-update-psi-pci-sp9791-cylinder-permit-status/
I believe SP9791 and E9791 are the same permit. Since I don't have anymore Genesis scuba cylinders, I didn't read the update very thoroughly. If you have these scuba tanks, this update is good news.